Uang memang selalu menjadi topik yang menarik untuk dibahas. Seperti ketika saya diprospek oleh salah seorang rekan yang bekerja sebagai distributor bisnis jaringan.
"Van, bayangin dua tahun dari hari ini, lo udah punya duit banyak. Lo bisa beli mobil mewah, rumah mewah, bisa jalan-jalan ke luar negeri keliling dunia."
Bagi saya, pernyataan tersebut sangat menarik. Ia berasumsi bahwa setiap orang menginginkan kemewahan tersebut. Sebagai seorang sales, ia gagal menggali minat terdalam dan cita-cita saya, yaitu makan coklat dan es krim setiap hari. Needles to say, he failed to sell his product to me that day 🙂
Ok, tenang. Sebagian dari Anda mungkin bergerak di bisnis jaringan. Saya sama sekali tidak masalah dengan hal tersebut. Bahkan Ibu saya sendiri seorang distributor bisnis jaringan. Dan saya sangat support beliau. Masalahnya adalah teman saya menawarkan uang kepada saya. Padahal bukan itu yang benar-benar saya butuhkan. Ini alasannya:
1. Seperti penjara
Sebagai pecinta kebebasan, terpenjara dengan uang adalah hal yang menyebalkan. Bayangkan saja, demi selembar kertas, kita seolah dipaksa memberikan waktu, tenaga, dan pikiran untuk melakukan apa yang tidak kita inginkan. Padahal, seandainya kita memberikan waktu, tenaga, dan pikiran untuk hal-hal yang benar-benar bernilai dan bermanfaat, serta melakukan hal-hal yang benar-benar kita inginkan tanpa terpenjara oleh kebutuhan akan uang, maka uang menjadi tidak bernilai.
Sebagian dari Anda mungkin kurang setuju dengan hal ini. Tidak apa-apa, lanjutkan membaca. Anda akan memahami betapa bernilai dan berharganya hidup Anda untuk sekedar ditukar dengan uang.
2. Membuat ilusi (motivasi palsu)
Dengan uang kita dapat melakukan dan membeli hal-hal yang kita inginkan. Mungkin itu yang Anda pikirkan. Namun, benarkah pernyataan tersebut?
Uang sebenarnya merupakan alat motivasi palsu. Kita dibuat percaya bahwa jika kita memilikinya, maka kita akan dapat melakukan dan membeli hal-hal yang kita inginkan dan lalu bahagia.
Mari kita asumsikan bahwa dengan uang, Anda membeli Smart TV 4K Ultra HD, mobil BMW seri 7 tahun 2015, dan rumah atau bahkan vila mewah di Bali atau Makassar, atau kemewahan apapun yang Anda pikir Anda inginkan. Silakan imajinasikan sendiri.
Pertanyaannya adalah, kapan Anda benar-benar menikmati hal-hal tersebut? Untuk apakah barang-barang tersebut Anda beli? Jangan-jangan Anda membeli BMW seri 7 agar lebih nyaman dalam perjalanan mencari uang di Jakarta yang macet?
Jika iya, saya ucapkan selamat bermacet ria untuk mencari kekayaan lebih banyak lagi untuk membeli BMW seri berikutnya yang mungkin bisa terbang untuk menghindari kemacetan. Saya lebih senang naik Kopaja Executive atau Trans Jakarta yang nyaman, cepat, murah dan praktis seandainya saya masih harus bekerja di Jakarta. Pilihan yang lebih baik lagi adalah berangkat dan pulang bareng dengan rekan kerja sekantor yang tempat tinggalnya dekat 🙂
3. Hidup bukan sekedar tentang uang dan materi
Kawan-kawan yang baik, berapa banyak dari Anda yang terkena ilusi manfaat uang dan terpenjara olehnya? Apakah Anda takut kehilangan uang dan seluruh harta benda yang Anda miliki? Apakah Anda takut kehilangan sumber penghasilan Anda? Apakah Anda masih membanding-bandingkan apa yang telah Anda miliki dengan kawan Anda seolah Anda berlomba-lomba dalam mengumpulkan harta benda?
Jika Anda menjawab 'ya' untuk beberapa pertanyaan tersebut, maka Anda berada dalam kondisi unmindful. Tidak banyak yang dapat Anda lakukan kecuali Anda belajar untuk lebih bersyukur dan menikmati keadaan apapun yang Anda miliki saat ini. Hidup bukan perlombaan materi. Kita diciptakan untuk menikmati anugrah indah kehidupan. Anda juga dapat mempelajari mindfulness.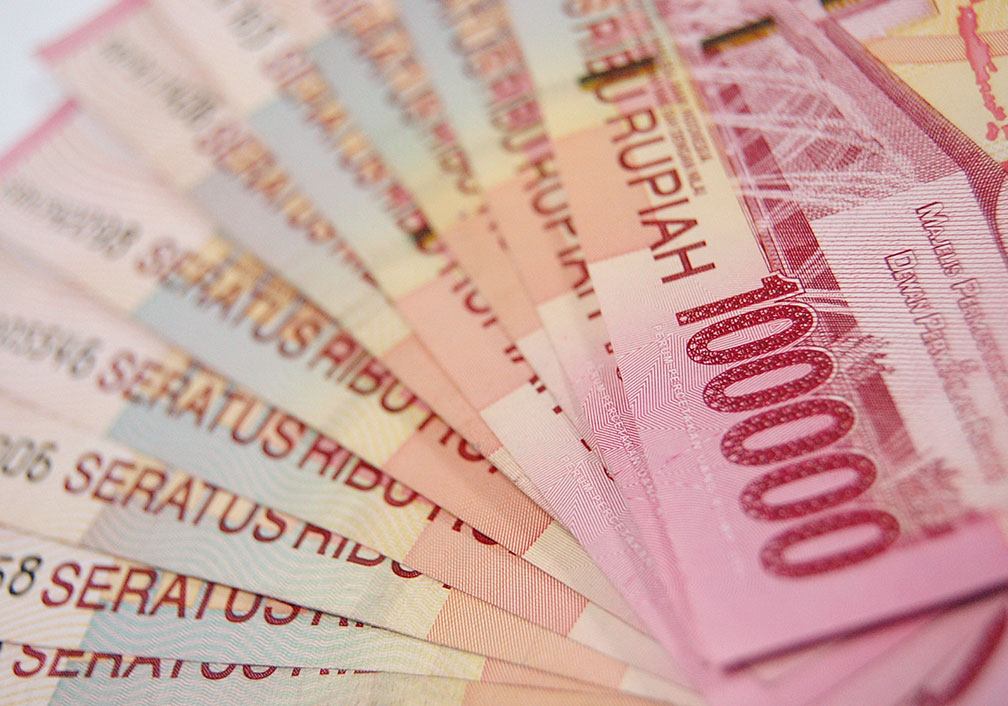 "Too many people spend money they haven't earned, to buy things they don't want, to impress people they don't like."

– Will Rogers
4. Dapat membuat Anda tidak fokus
Pernahkan Anda merasakan bahwa pada awalnya Anda melakukan pekerjaan yang menyenangkan. Pekerjaan impian yang merupakan cita-cita sejak lama. Namun secara perlahan Anda mulai merasakan pekerjaan tersebut banyak menuntut waktu, tenaga, dan pikiran Anda sehingga mulai terasa tidak lagi menyenangkan. Anda mulai merasa banyak tuntutan dan timbul kegelisahan-kegelisahan kecil. Kegelisahan yang Anda abaikan karena toh Anda dibayar. Hingga pada akhirnya persepsi Anda mulai bergeser. Anda tidak lagi bekerja karena kesenangan yang Anda dapat dalam pekerjaan tersebut. Anda mulai bekerja untuk uang.
Ya, itulah kekuatan ilusi akan manfaat uang. Uang mampu menggeser persepsi Anda dalam bekerja.
Kawan-kawan yang baik, bekerja seharusnya adalah kegiatan yang menyenangkan. Bekerja adalah kebutuhan kita sebagai manusia agar menjadi manusia yang utuh. Namun ketika kita mulai bekerja dengan tujuan uang, maka kita akan mudah lelah, mudah goyah, dan termotivasi secara palsu. Akhirnya Anda lupa dengan tujuan awal Anda bekerja. Bagi saya, bekerja adalah memberi manfaat sebanyak mungkin untuk orang lain.
5. Kebutuhan Anda sebenarnya hanya sedikit
Jika kita sadari keseharian kita, sesungguhnya apa yang kita butuhkan dalam hidup ini hanya sedikit. Kebutuhan kita sungguh sangat sederhana. Sesederhana tercukupinya papan, sandang, dan pangan. Selebihnya hanya keinginan. Sementara keinginan-keinginan tersebut dapat disederhanakan atau bahkan ditiadakan.
Selama Anda tidak tidur di kolong jembatan, di teras toko, atau di kursi restoran 24 jam, maka kita sepatutnya bersyukur. Selama Anda masih berpakaian, walaupun pakaian Anda satu-satunya yang Anda miliki, bersyukurlah. Dan selama Anda masih makan makanan yang bersih dan sehat, bersyukurlah. Sesungguhnya hanya hal-hal tersebutlah yang kita butuhkan untuk dapat hidup dengan baik. Bukan kemewahan bergelimang harta.
6. Hal-hal yang indah dan menyenangkan tidak perlu uang sebanyak itu
Sadarkah kita, bahwa bukan materi yang membawa kebahagiaan kepada kita? Jika Anda seorang Ayah, seorang suami yang sering meninggalkan keluarga untuk mencari uang, luangkanlah waktu untuk keluarga Anda, yaitu Istri dan Anak Anda. Kebersamaan dan kehangatan keluarga tidak membutuhkan banyak uang. Jika Anda seorang Ibu, seorang istri wanita karir yang selalu sibuk mencari uang demi keluarga, lupakanlah sejenak karir Anda. Keluarga Anda lebih membutuhkan kehadiran Anda daripada uang yang Anda hasilkan. Jika Anda seorang Anak yang sudah lama tidak mengunjungi Orang Tua Anda, luangkanlah waktu untuk mereka. Kehadiran Anda jauh lebih berharga dari apapun.
Seandainya kehangatan keluarga tersebut tidak dapat Anda rasakan karena konflik atau perseteruan, percayalah bahwa sesungguhnya mereka mengharapkan Anda dapat menciptakan kehangatan tersebut. Hanya saja, mereka tidak mengetahui caranya. Andalah yang mengetahuinya.
—–
Untuk lebih memahami rahasia di balik uang dan mengapa value (nilai) yang Anda miliki jauh lebih penting daripada uang, kunjungi Afternoon Tea Talks.